As a new feature, we have equipped the backyard with an outdoor wellness suitable for even the coldest days in Denmark!
Rent a sauna (mobile)
The sauna is placed in Lynæs but it is on a trailer so you can pick it up yourself or we can deliver it. The sauna fits 12 people and has a huge panorama window in the front. It is wood fired and it takes approx 1 hour to get to 80°. Prices in Lynæs:
1-hour 600,-
2-hours 1.000,-
(Heated and including wood)
Prices are only valid for rental in Lynæs. If you want the sauna at another location a daily fee is charged:
1 day 1.500,-
+ 500 pr. extra day
(excluding wood, oil, and delivery)
The trailer is 1700 kilos and you can choose to pick it up yourself or we can make an offer on delivery and pick up.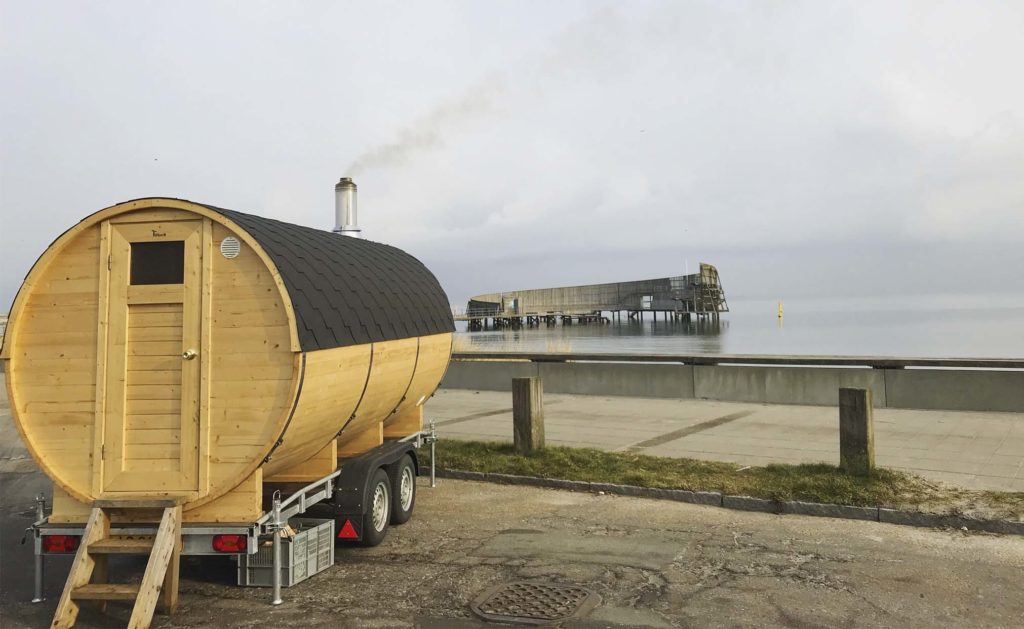 The hot tub (mobile)
The hot tub is hidden in the bush with a nice 180° view of the Issefjord. It fits 6 people, but if you are not afraid to touch each other you can easily fit 8-9 persons depending on the size. Prices for rental in Lynæs:
1-hour 1500,-
2-hours 2000,-
Prices for "pick up" rental:
1 day 1500,-
Ekstra day 500,-
Outdoor Wellness package
If you are a bigger group we will advise you to rent both the sauna and the hot tub. Prices
1-hour 2.000,-
2-hours 2.900,-